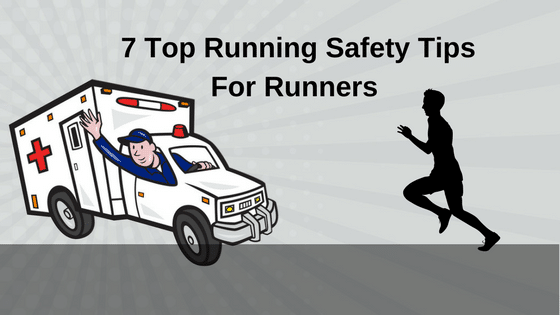 Last week, 2 runners were hit by cars while out on their morning runs. Although these stories are not common, two major incidents on the same day is cause to bring attention to the importance of runner safety, especially when out running on our local roadways. Both of these athletes had years of experience and knowledge of the rules of the road, and were hit by no fault of their own. What we can do is continue to spread the word about runner safety to all runners, and all drivers.
Linda Evans was from the Columbus, Ohio area. She was the victim of a hit and run mid-Monday morning, around 9:45 a.m. on a sunny day by a man who was "still groggy from his prescription medication" the night before. She was in the last quarter mile or so of her 12-13 mile training run. This man ended her 38 year running streak, and her year to be the only returning female veteran of the Columbus Marathon. #RunForLinda
Nicholas Ashill of New Zealand was hit by a truck around 8 a.m. in his twelfth week of a coast to coast run beginning in Santa Monica to New York. He was running to raise awareness and money for charity for lung disease. Although expected to survive, he has been through multiple surgeries to reset broken bones. The driver of the vehicle is still unknown. #NickRunsAmerica
Both of these runners were hit by a careless or impaired driver. You cannot blindly trust the drivers on the road, but you can look out for yourself to minimize your chance of being hit.
7 Top Running Safety Tips For Runners:
Run with a group or friend whenever possible.

Run AGAINST traffic. This way you can see a vehicle coming at you, giving you the chance to jump out of the way.

If running in the dark hours of the morning or evening, wear reflective gear and/or lights and bright colors in order to be seen.

Always tell someone when you are going out, how many miles, a rough estimate of how long you will be gone, and a general route.

Wear a tracking device. Many watches have live tracking that send a link to an email address of choice and they can check in anytime. Find my iPhone is also a great tracking tool.

Find trails whenever possible to avoid streets.

Avoid headphones in order to hear the traffic around you while on the streets.
Other things to remember:
Although it seems like a low probability of getting hit, imagine all the near misses, or small injury reports that do not ever make it to national news recognition. Plenty of  reasons to be on specific watch is if:
Someone is not paying attention (texting, messing with the radio, zoned out)
Driving too fast
Just not caring that they see someone in the street.
Running around a curve or bend in the road and possibly being in a blind spot to oncoming traffic.
The risk is out there, be prepared, and stay safe.
Shoe memorial where Linda was killed:
The last picture posted on Nick's Blog:
The following two tabs change content below.
Steve is the founder and head running coach of RunBuzz.com. Steve is host of the RunBuzz podcast and founder of
PaceBuilders
, a complete online training program for runners. Steve is a RRCA / USA Track and Field Certified Running Coach and resides in Lewis Center, Ohio.