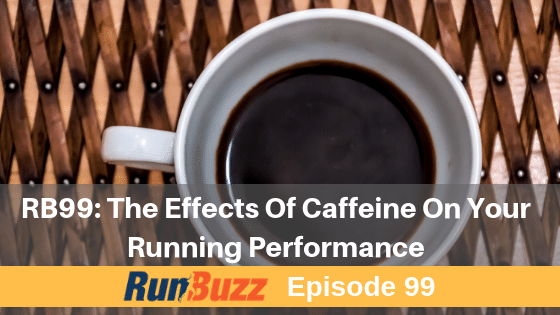 In this episode of the podcast, we explore caffeine and its impact on running performance. We look at the latest research and explore the advantages and disadvantages caffeine can have on your running. For example:
How does caffeine impact your performance as a runner?
Should you take gels and other fuels containing caffeine?
How much caffeine do you need to notice any improvements?
What does the latest research conclude when it comes to running with caffeine?
What can you realistically expect in terms of running improvement when using caffeine?
All this and more coming up on today's show.
Other Running Resources
PaceBuilders™ Training System – A complete, end to end, custom training program for runners. Get unlimited 'customized' training plans with unlimited modifications that match your lifestyle and running goals. PLUS, get access to video training sessions and unlimited support so you can blast through your running goals.
Customized Training Plans For Any Race Or Distance – 100% handwritten custom training plans written around your unique situation. Don't settle for generic training plans found in books, magazines, or online. Our training plans take your history, your goals, your fitness profile and your lifestyle into consideration. Includes free access to Final Surge, where you can view and log your workouts anywhere you have access to a web browser, or use the mobile app.
Runner's Toolkit – Get access to 30 days of free coaching tips by email and get your #1 running question personally answered by me, just for signing up. Plus get free access to our private Facebook community where other RunBuzz community members gather for support, camaraderie and general shenanigans.
Find out how you can support RunBuzz's mission to bring quality running content (educational, inspirational, etc) to the running community. Help us support our mission to make every runner regardless of age, size and ability a better runner. Each episode requires over 8 hours, or research, recording and editing.
Join our Virtual Running Club on Strava – Download the Strava app and join our RunBuzz Running Team to participate in virtual runs, monthly challenges and track your progress. Our virtual running club help keep you accountable and running!
---
The following two tabs change content below.
Steve is a RRCA and USA Track and Field certified running coach and running club director. He is the founder of RunBuzz.com and host of the RunBuzz podcast which can be found in
iTunes
. Steve is also the founder and creator of PaceBuilders, a complete training program and interactive training system for adult runners who want to become better runners, crush running goals, and take their running to another level.